Save on heating costs. switch to a heat pump.
The last time we checked, fresh air was free. It's why an air source heat pump won't just slash your carbon emissions by 75%, it'll shrink your heating costs, too.
25% off your heating costs
Never pay another gas heating bill
75% fewer carbon emissions
See how much you can save
What actually is a heat pump?
4x more efficient than a gas boiler
Heat pumps cleverly turn free fresh air from outside into a perfect climate inside your house. Four times more efficient than a gas boiler, they heat your home and hot water to an ideal temperature all year round.
Our astonishingly quiet and compact heat pumps are some of the most advanced on the market. And while a gas boiler might last 12 years if you're lucky, heat pumps have a long 20 year life.
Aira heat pumps come with the amazing 10 Year Comfort Guarantee* as part of our all-inclusive plan.
4 reasons to switch to a heat pump
A new improved government grant helps pay for your heat pump.
Cut your household heating costs by 25%.
Heat pumps cut your CO₂ emissions by 75%.
Raise your home's value with a heat pump, solar and improved energy (EPC) rating
Let's talk energy efficiency
Want a no-strings chat about improving your home's energy efficiency?
Share your contact details with us and we'll call you back.
Weekdays Monday to Friday 9am – 6pm
Watch how heat pumps work
Heat pumps take free, fresh outside air and turn it into energy to heat your home and hot water.
Clever. Sustainable. Clean. Everything your gas boiler isn't.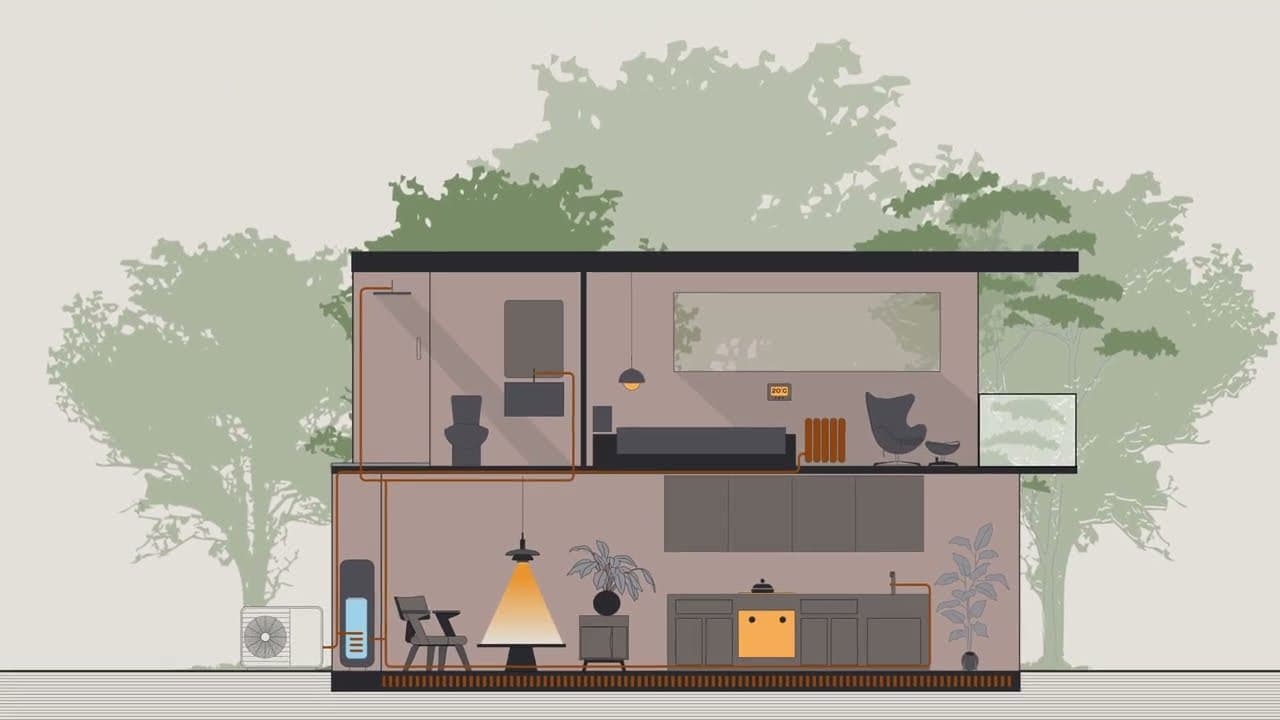 What makes Aira different?
The best home energy system is one that works together. But when you're dealing with different companies, suppliers, installers and contracts, that's easier said than done.
Aira does it differently.
Why choose Aira?
Lower costs, less carbon
25% lower heating costs, 75% less carbon emissions
Comfort Guaranteed
Guaranteed cosiness on even the coldest day of the year
Play your part in net-zero
Cut your household's CO₂ emissions by 75%
Next-gen technology
Quiet Mark awarded, A+++ efficiency class and eco-friendly refrigerant
See what you can save
Use our quick calculator and find out
How many bedrooms do you have in your home?
This is how we calculate it: