The single greatest household emitter
Residential heating is the forgotten CO₂ emitter. In reality, it's the single greatest cause of household CO₂ emissions, making our inefficient, fossil-fuel guzzling gas and oil boilers Europe's third largest CO₂ culprit. This needs to change. Now.
CO₂ emissions from residential heating is:
all of Europe's cement production
all of Europe's iron and steel production
Tackling the polycrisis with clean energy-tech
The climate crisis. An energy crisis. A cost-of-living crisis. Europe is facing challenges of unprecedented proportions. And it's a situation made increasingly complex by geopolitical tensions with key energy suppliers, and insufficient efforts to reduce CO2 emissions.
Electrification of residential heating by heat pumps is the most efficient, affordable decarbonisation technology deployable at scale. This means clean energy-tech will play a pivotal part in solving the polycrisis.
Find out how an air source heat pump works
Everything around us contains heat in the form of thermal energy – it flows from one place to another in a never-ending dance of balance. Heat pumps utilise this natural flow of warmth, alongside some clever technology, to heat your home. Watch our explainer to see how the magic of turning free air into heat energy for our homes actually happens.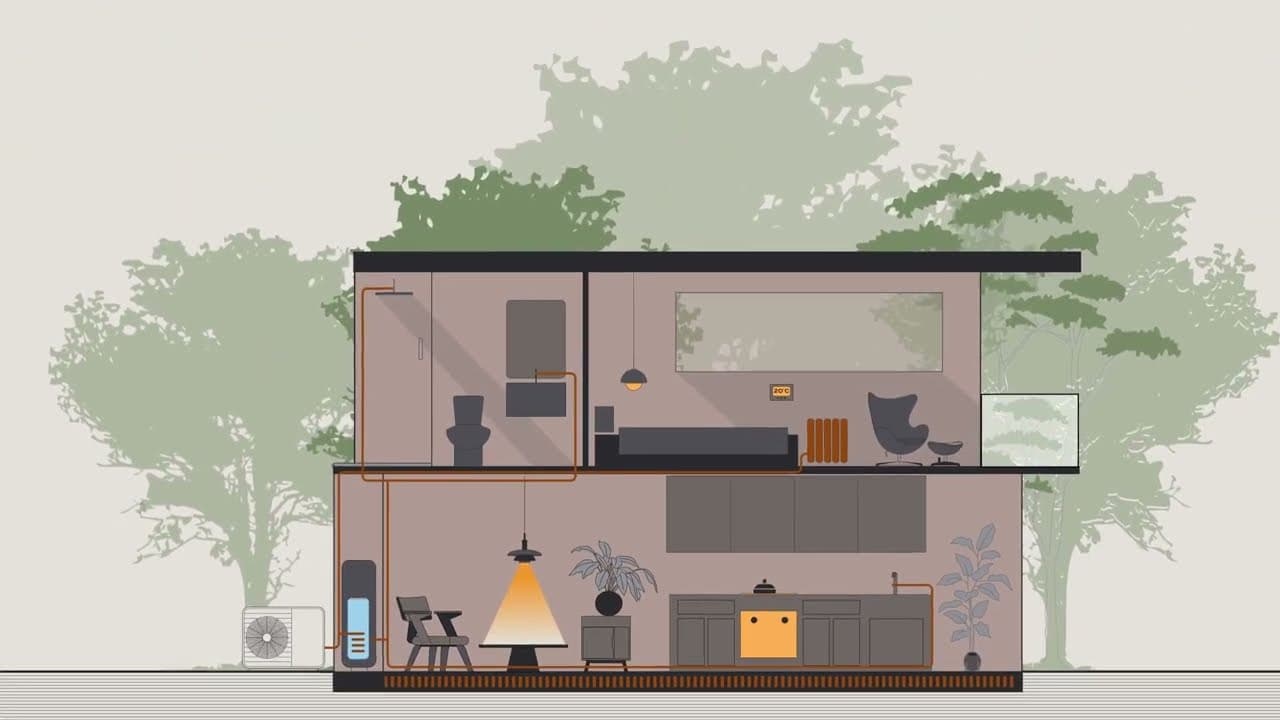 Scandinavian home energy innovation
Heat pumps have long been recognised as a highly efficient alternative to oil and gas boilers. They are readily available and widely adopted across Scandinavia, but still uncommon in the rest of Europe. In countries such as the UK, Ireland, Belgium and the Netherlands, between 85-95% of residential heating is still fuelled by gas, oil, coal and other solid fossil fuels. The good news is over 100 million homes across Europe are already suited to switching to heat pumps.
To date, widespread adoption of heat pumps has been hindered by high upfront costs and total cost of ownership, supply chain inefficiency, lack of installation capacity, low awareness and a complex customer experience.
Aira changes all that.
Be in the know
Get the latest on clean energy-tech and how you can save money on your heating bills.
The efficient way to heat your home
On average, a gas boiler uses 4 times more energy than a gas boiler, compared to a petrol or diesel vehicle using 2.5 times more energy than an electric vehicle.